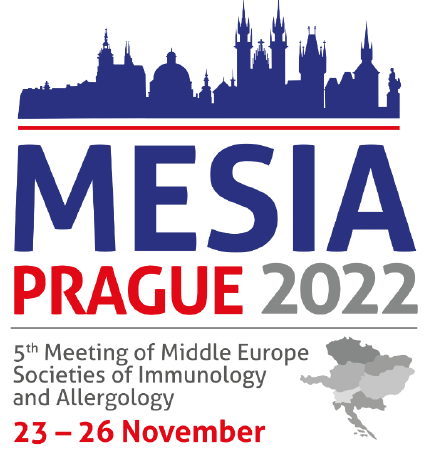 Dear members,
This is the first announcement of MESIA, the next meeting of the Middle European Societies for immunology and allergology (MESIA), which will be held from 23-26 November 2022 in Prague, Czech Republic.
Read the official invitation here:
MESIA is an initiative to bring together immunologists and allergologists from Austria, the Czech republic, Slovakia, Slovenia, Hungary and Croatia in a meeting that is held once every three years.
The concept of this year's event will be slightly different then previously done; instead of per topic, sessions will be clustered by country, with Croatia being present on November 24th. See the preliminary program here:  MESIA 2022.
Abstract submission will open in Spring 2022, and more information will be shared on the following website:
First announcement: 5th Meeting of Middle European Societies for Immunology and Allergology, 23–26 November 2022, Prague, Czech Republic